有关英雄英语作文锦集6篇
  在学习、工作或生活中,大家都尝试过写作文吧,作文要求篇章结构完整,一定要避免无结尾作文的出现。相信写作文是一个让许多人都头痛的问题,下面是小编收集整理的英雄英语作文6篇,欢迎大家分享。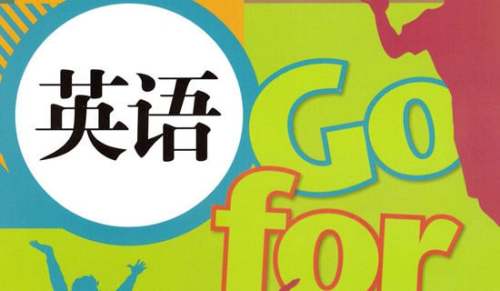 英雄英语作文 篇1
  "Fire! Fire!" what terrible words to hear when one wakes up in a strange house in the middle of the night! It was a large, old。 wooden house--the sort that burns easily--and my room was on the top floor。 I jumped out of bed, opened the door and stepped out into the passage。 It was full of thick smoke。
  I began to run, but as I was still only halfawake, instead of going towards the stairs I went in the opposite direction。 The smoke grew thicker and I could see flames all around。 The floor became hot under my bare feet。 I found an open door and ran into a room to get to the window。 But before I could reach it, one of my feet caught in something soft and I fell dom, The thing I had fallen over felt like a bundle of clothes, and I picked it Llp to protect my face from the smoke and heat。 Just then the floor gave way under me and I crashed to the floor below with pieces of burning wood all around me。
  I saw a flaming doorway in front, put the bundle over my face and ran。 My feet burned me terrible, but I got through。 As I reached the cold air outside, my bundle of clothes gave a thin cry。 I nearly dropped it in my surprise。 Then I saw a crowd gathered in the street。 A woman in a night dress au d a borrowed man's coat screamed as she saw me and came running madly。
  "My baby! My baby!" she cried。 The crowd cheered wildly as she took the smokeblackened bundle out of my arms, I had some difficulty in recognizing her。 She was the Mayor's wife and I had saved her baby。 I was a hero!
  "着火了!着火了!"当我睡在一间陌生的房屋里时,半夜里传来了这种非常可怕的声音。那是一栋又大又旧的木屋——非常容易烧着的那种,而我的房间在顶层。我跳下床,打开门,出来到了走廊上,那里已经是浓烟滚滚了。
  我开始跑起来。但因为仍然还是半睡半醒,我不是朝楼梯而是朝相反的方向跑去。烟雾越来越浓,四处火舌冲天。我光着脚,感到脚下的地板也热起来了。我找到了一扇开着的门,就朝房间的窗户冲去。但还没有到窗户边,我的一只脚被一个软软的东西绊住,摔倒了。将我绊倒的东西好像是一捆衣服.我把它捡起来遮住脸,用它挡住烟火和热气。正在那时,我脚底下的地板塌下去了,我和身边那些一块快燃烧着的木板一道掉到了下面一层房间的地板上。
  我见前面的门口也烧着了,就用那捆衣服挡住脸跑了起来。我的脚被烫得够呛,但是终于冲出来了。当我冲到外面时,我手里的那捆衣服发出了微弱的哭声,我惊讶得几乎把它扔掉。后来,我看见一群人聚集在街上。一个身穿睡衣、外面罩着一件借来的男大衣的女人看见我时,尖叫起来,并发疯似的跑了过来。
  "我的孩子!我的孩子!"她喊道。当她从我手中接过被烟熏黑的那个包裹时,人群高兴地狂呼起来。我费了点儿劲才认出她来,她是市长夫人。我救了她的孩子,我成了英雄。
英雄英语作文 篇2
  My father is the hero in my heart. He is an ordinary people, but he is very special in my heart. He is very brave, hard-working and responsible. I am afraid of mouse; my father will stand out to help me drive it out.
  It is funny to watch him fighting with mouse. He is not only caring for me, but also looking after of my grandparents. He is glad to do this and never complain. As for his job, he works very hard.
  Sometimes the uncle works with my father will praise him in front of me. My dad is the hero in my mind. I want to be a person like him when I grow up.
  我的`父亲是我心目中的英雄。他是一个普通人,但是他在我的心中是很特别的。他很勇敢,勤奋,有责任心。我很怕老鼠;我的父亲会站出来帮我赶走它。看他跟老鼠搏斗真的很有趣。
  他不仅关心我,也照顾爷爷奶奶。他很乐意这样做,从不抱怨。至于他的工作,他工作总是很努力。有时,和爸爸一起工作的叔叔会在我面前称赞他。我的爸爸是我心目中的英雄。当我长大后我也想成为一个像他那样的人。
英雄英语作文 篇3
  Everyone has a hero, and the hero in my heart is Qian Xuesen, one of the most famous scientists in China.
  He was the man who gave his whole life to his motherland- China. When he was young, he studied in many famous universities in the world, being very hard-working, Then he won many prizes and had many famous inventions.Now,he is the person who make our country stronger and develop faster. And everyone in China will not forget him.
  He knew wherever he was, he was a Chinese. I learned a lot from him. So I won't forget him and he is the hero in my mind
英雄英语作文 篇4
  The Hero in My Heart
  When people say the word "hero", what will you think? Do you have a hero in your heart? Maybe your hero is a famous singer, a movie star or a great-man. But my hero is around me, who gives me more love than others. She is my mother, the hero in my heart. My mother isn't great in the way of a famous singer or a movie star. She does nothing big, but what she does make others inferior. From her, I learn a lot.
  When I was a baby, she taught me how to walk and how to speak. When I go to school, she helps me solve many problems. She also tells me be kind to others. When I do badly in study, she encourages me and tries to cheer me up. My mother is a teacher, and she is always busy with her work. When she corrects students' homework, she is always very serious. My mother is responsible to all of her students. She cares much about students study and life, and she tries her best to help students in need.
  My mother is a loving mother, a qualified teacher, and a real hero in my heart.
英雄英语作文 篇5
  Of all theChina's medalists, Liu Xiang is the hero of my heart. I will never forget the time when he broke through the finishing line first and won men's 110 meters hurdle final and got a gold metal in 20xx Athens Olympic Games. Since then, he became a sport star of my heart.
  However, things turn bad when he quitted the list from the 110-meters hurdles owing to a foot injury in 20xxBeijingOlympic Games. Some people started to blame him and questioned if Liu Xiang can really be a real star. But in my heart, I still believe that my hero will never give up. He not only won the gold metal but also broke the world record. It's the pride ofChinaand it means that Asian people can also make some achievements in track and field. What's more, his sportsmanship sets us a good example of human spirit of transcending oneself. As a sportsman, he never gives up, no matter what kind of trouble he comes across. Although he has a foot injury, he overcame it by suffering much pain instead of giving up.
  In this summer's London Olympic Games, we saw him again. This time, he brought us more moving than regret. He stumbled to the finishing line with great pain. We can't blame him and he will always be my favorite athlete and my hero.
英雄英语作文 篇6
  For a long time, due to the impact of the extreme leftist ideology, we basically hold a negative attitude on the role played by the KMT and its army in the war.
  It seems that the KMT and its military's actions in the war, didn't relate the overall situation of Anti-Japanese War, and even hampered the victory process of Sino-Japanese War.
  When the Anti-Japanese War Victory Day, the contribution of the patriotic officials always are touched on lightly, people do not know what great battles the Kuomintang fought in, what sacrifices the soldiers made , and also cannot know how the political leaders use their talent, courage and uprightness to lead the people to defeat the evil invaders.
  In real life, those heroic sacrifice soldiers' families do not have access to pension.
  Many meritorious patriotic officers and soldiers of the Kuomintang has been denied for decades, they do not get duly respect, some of them subjected to undue discrimination and even persecution.
  We should not forget, the Kuomintang anti-Japanese patriotic soldiers had defended this piece of our land and fought in bloodshed, had made outstanding contribution for the independence of the Chinese nation.