写旅游的英语作文(精选39篇)
  无论是在学校还是在社会中,许多人都有过写作文的经历,对作文都不陌生吧,作文是通过文字来表达一个主题意义的记叙方法。为了让您在写作文时更加简单方便,以下是小编帮大家整理的写旅游的英语作文,仅供参考,希望能够帮助到大家。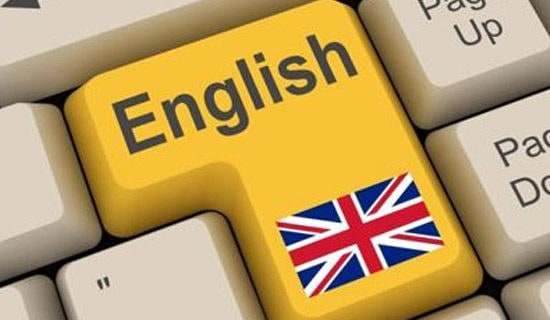 写旅游的英语作文 篇1
  Last summer, my family and I went to Hawaii for a holiday!
  We flew across the Pacific to the tiny island from Beijing.
  After we booked into a hotel, we rested.
  Our fun started the next day and lasted for two long weeks.
  During our time there, we ate delicious exotic food and drank numerous fruit juices.
  The Hawaiians are very proud of their unique food, often spiced up with slices of juicy pineapple and strings of delicious cheese.
  There were also fantastic beaches right accoss the tiny atoll.
  The water was sparkling blue and the sand dunes radiated with an inviting warmth of gold.
  The place was wonderful and the locals were really nice; I really enjoyed my holiday.
  写旅游的英语作文 篇2
  Last summer vacationi visited Xiamen with my parents.we went by train.
  Xiamen is a ceam and modern citythere were many tall buildings by the both sides of the street.We visited the Gu lang Islandthe History Museum and the Xiamen University.there were a lot of interesting things in the museum.We also went to the beach.We had great fun therewe played beach volleyball and swam in the sea.We bought a lot of souvenirs.
  The people there are very friendlywe decided to go there again.
  写旅游的英语作文 篇3
  Secondly, we can make friends by traveling.For most travelers, they tend to find many companions to travel with.If you check the internet, you will find that some people will call others to join them for travel.Through this kind of travel, we can meet many different people and make friends with them to broaden our social circle.
  第二,在旅游中能够交朋友。对于许多旅游的人来说,喜欢与人结伴同游。如果你到网上搜一搜,你会发现有很多人都会叫其他人加入他们去旅游。通过这种方式的出游,我们能见到各种各样的人,与他们交朋友,扩大我们的交际圈。
  Thirdly, we can learn much knowledge form travel.Before you go to somewhere to travel, generally, you need to make plans for your travel.You can find lots of things you don't know when you make a plan, such as, the origin of a certain area, the customs of different areas, local food and so on.
  第三,在旅游中,我们能学到很多的知识。在你想去某个地方旅游之前,通常你需要制定一个计划。制定计划的过程中,你会发现许多你不知道的事情,例如,某个地区的由来,不同地方的人的风俗习惯,当地的美食等等。
  In conclusion, we can not only relax ourselves and make new friends but at the same time we can learn much from travel.
  总之,通过旅游,我们不仅能放松自己,结识新朋友,同时也能学到新知识。
  写旅游的英语作文 篇4
  Have you ever been to Beijing? One year ago, I went to Beijing with my parents.
  On the first day, we visited the Great Wall and the Palace Museum. And we took many photos there. We went to Tsinghua University on the second day. It is one of the best universities in China. The last day was my happiest day. We not only did some shopping on Wangfujing Street but also ate delicious Beijing Duck.
  What a wonderful trip! I will visit Beijing again someday in the future.
  写旅游的英语作文 篇5
  I think there is no one would say "no" to travel. People love travel, for it can make them relax and widen their vision. Some people like to travel with friends, because they want to share the pleasure of traveling, and they think the journey will be much easier for they can take care of each other. While some people like to travel alone, they can go anywhere in anytime. They don't have to care about what the partner's idea. In my opinion, I'm much preferred to travel with friends, but I always have an urge to travel alone.
  Firstly, I was told that travel alone can help people to grow up quickly, and that's what I really need. If you travel alone, you have to do everything by yourself in the journey, for instance, to buy a ticket, to book hotel, and ask directions. That maybe just a small case for extrovert, but for introvert, like me, it's really a big challenge. I remember the first time I go to travel with friends and my little brother, they did everything, and I just follow and had fun. I even too shame to check into a hotel, and my little brother did it for me. I was humiliated for that. So, travel alone could force introvert to do the things that you don't dare to do. It could help you to build an outgoing personality. For extrovert, travel alone could enhance your ability to handle emergence case.
  Secondly, travel alone gives you peace of mind. Image that, you walking alone in the beach, there are no sounds of human beings, just burst of sound waves. You close your eyes, enjoy the moment, you will feel peace.
  In short, travel alone could be loneliness and dangerous, especially for girls, but it's worth having a try for the beautiful scene in the journey, it seems like all the things are just exist for you.
  写旅游的英语作文 篇6
  I most like to travel! Travel makes me have fun, and can learn a lot, then I to introduce you to the place where I feel funny, everybody follow me go travel together!
  Every time I go to the most place is hangzhou, go to all feel a lot of fun. Summer can go to west lake for a walk, play would be.
  You can go to the prince bay park in March to appreciate the beautiful cherry blossoms and gorgeous tulips.
  If students want to get a lot of knowledge, I suggest that we can go to hangzhou science and technology museum, there are a lot of science show allows us to try myself.
  Shaoxing is the place where I have been to the deepest impression, why? Because the day I first go to shaoxing shaoxing hospital, I had a high fever 40 degrees, also want to know when I was only 4 years old ah, can put the ssi urgent is broken, straight Shouting regret taking me out to play, then mom said to me, if you want to swim in shaoxing, tomorrow I must be able to keep the fever down. Strange to say, in order to swim the day I really cooled down, is really god to help me also. Ha ha, is also a doctor attributed to aunt! The next day I play a day, a good thing they have been dying for ssi also always think I'm good. In shaoxing, I visited the former residence of lu xun's grandfather, ancestral, swimming for yu ling, herbals, shen garden, etc.
  Then I want to say, hengdian is fun place. There's really big ah, every scenic spots have to spend two or three hours. There's a lot of film and television production, I saw a lot of performances, there the first time I have bought a 褀 robe.
  Say again let's own here, we have yuhuan park, agricultural sightseeing garden, I think may the students have been to all of these, I think is interesting, there is a place that is mom took me to the LuPu rape and pick strawberries to eat. I'm having a great time that day.
  I most like to travel!
  译文:
  我最喜欢旅游了! 旅游让我既玩得开心,又能学到很多知识,接下来我向大家介绍一下我觉得好玩的地方,大家跟着我一起旅游去吧!
  我去的最多地方就是杭州,每次去都觉得很好玩。夏天去可以西湖走走,宋城玩玩。
  三月份去就可以去太子湾公园欣赏漂亮的樱花和绚烂的郁金香。
  如果同学们想要获得很多知识,我建议大家可以去杭州科技馆,那儿有很多科学展示可以让我们自己动手去试。
  绍兴是我去过的地方印象最深的,为什么呢?因为去绍兴的那天我首先逛的是绍兴医院,我发高烧了,还40度呢,要知道当时我才只有4岁呀,可把老爸老妈急坏了,直喊着后悔带我出来玩,后来老妈对我说:如果想游绍兴,到了明天我必须能退烧了。说也奇怪,为了能游我真的第二天退烧了,真是老天助我也。哈哈,其实也是医生阿姨的功劳!第二天我就好好的玩了一天,这件事情对老爸老妈来说他们一直后怕也一直觉得我好厉害。在绍兴我参观了鲁迅爷爷的故居,祖居,游了大禹陵,百草园,沈园等。
  接下来我要说的好玩地方就是横店。那儿可真大呀,每个景区都得花个两三个小时。那儿可是很多电影、电视生产的地方,我看了很多的表演,在那儿我还第一次买了一件褀袍。
  再说说咱们自己这儿吧,我们这儿有玉环公园,有农业观光园,我想这些地方可能同学们都去过了吧,我还有一个地方觉得也有意思,那就是老妈带我去芦浦看的油菜花和摘草莓吃。那天我也玩得非常开心。
  我最喜欢旅游了!
  写旅游的英语作文 篇7
  Nowadays, more and more people prefer to travel quite often.By traveling, we not only can relax ourselves but also broaden our knowledge circles.From my aspect, I think we can make many friends and travel with them.
  现在,越来越多的人会经常去旅游。通过旅游,我们不仅能够放松自己,并且也能开阔我们的视野。在我看来,我们可以在旅游中结识到新朋友和他们结伴同行。
  Firstly, we can enjoy the beautiful scenery and relax ourselves.For modern life, we are busy with our work with high pressure.However, when we travel, we will be attracted by great landscape and forget pressure from both work and life.
  第一,我们能在欣赏风景之余放松自己。现代生活中,我们整天忙于工作,压力很大。但是,当我们旅游的时候,我们会被美景吸引,暂时忘记工作和生活的压力。
  写旅游的英语作文 篇8
  Last summer holiday, I went to Hainan with my family. The weather was terrific! The sky was blue more than I could describe, the sea was blue and bright more than I could believe. Walking by the sea is just like being in the oil painting! We sailed to an island called Xiao. I swam there. Swimming is the sea is quite different from that in a pool. Because the depth is various all the time.
  Maybe the water can't afford you this minute, and then it will flow over your head! Bedsides the swimming, we also had a good meal there. We had a nice seafood dish. I forgot the name of that conch, but I bought back the shell. I f you want to have a look, you may ask me. Or, we may go to Hainan together, for I am always hoping to come to that place again. I really like that place, a place of blue and brightness.
  写旅游的英语作文 篇9
  This summer vacation, I went to Beijing.
  It was a very great city!
  We went to the Great Wall first. Like its name, it was very great. We can see many mountains around.
  Then we went to visit Tian'an Men Square. It was also fantastic.
  We lived in a small house in a Beijing Hutung, it was a traditional Beijing building called 'four-section compound'.
  I enjoyed myself a lot.
  写旅游的英语作文 篇10
  With the rapid development of economy, the number of Chinese traveling abroad has increased enormously, which definitely benefits both China and the world.
  In the past three years, the number of Chinese traveling abroad has kept a high growth rate. In accordance with the figures from a survey, there were about 7.5 million people traveling abroad in 1999. In the year after 1999, the number continued to rise. By 20xx, it reached 10 million people. And the year 20xx saw an ever-growing number of 12.1 million people going abroad.
  The reasons why the number of Chinese traveling abroad grows so rapidly are just as follows. First of all, after 20 years' reform and opening up to the world, our economy has developed very quickly. Now Chinese have more money in their pockets than before. They can do whatever they want. Moreover, with more spare money in their hands, many Chinese would like to better the quality of their lives by going out to see different people, to hear different ideas and experience different cultures. And traveling abroad is just one way on the list to meet their demands.
  From the above analysis, we can easily draw the conclusion that such an increase in the number of people traveling abroad is reasonable and will continue to prove on a rise.
  写旅游的英语作文 篇11
  It is exciting to visit different places. As you travel, you will see beautiful sceneries typical of the region. Besides, you can meet and make friends with people of different colors and races. Finally, you can get to know the customs and living habits of the local people. Today people are so fond of travelling that tourism has become one of the faster growing industries in most countries.
  参观不同的地方是令人振奋的。当你旅行时,你会看到美丽而经典的风景。除此之外,你可以广泛结交朋友,与不同肤色、不同种族的人成为朋友。最后,你可以更好地了解当地人民的风俗和生活习惯。今天,人们乐于旅游,旅游在大多数的国家已经成为最快速发展的产业之一。
  The main reason why people travel is, perhaps, for pleasure. For example, having worked hard throughout the weekdays, people will find a widened trip to the nearby mountains or beaches a real relaxation. For another example, spending an annual holiday travelling abroad is an especially satisfying experience for those who do not have much of an opportunity to be away from their homelands. When people return from their travel, they will generally feel fresh and energetic, ready to work harder.
  也许人们旅游的最主要目的是为了消遣。例如,一周的辛苦工作之后,人们会发现到附近的山脉或海滩上旅行可以获得真正的放松。再比如,对于那些没有太多机会离开家的人来说,每年一次的节日出国旅游是一种特别令人满意的体验。当人们旅行结束后,他们会觉得精神饱满、活力充沛,做好了更努力工作的准备。来源:作文&地带。
  Travelling is also one of the best means for learning. You may have read or heard about something but you can never get an accurate picture of it until you see it for yourself. Seeing is believing. Furthermore, if you are a careful observer, you can learn much during your travel about the geography, biology, and history of the places you visit. No matter how well educated you are, there is always a lot for you to learn through travelling. The knowledge acquired from travel, as you will have found in your life, is no less valuable than that from any influential reference book
  旅游也是学习的最好方法之一。你可能已经看过或听过某些事,但你永远不会得到一个准确的画面,除非你亲自见过。百闻不如一见。此外,如果你是一个细心观察的人,你就可以在你的旅途中学到很多东西关于地理、生物和历史方面的知识。无论你受过多良好的教育,总还是可以在旅行中学到很多东西。你会发现从旅行中获取的知识在你生活中的价值不比任何有影响力的参考书的价值小。
  写旅游的英语作文 篇12
  Going to high school is my first time to leave home. I have to live inschool from Monday to Friday. I like to stay away from my parents for some time,because I can make my own choice and be free to go anywhere. My friends and Ilike to spend the weekend in the countryside that near the city we live. It isthe short travel that I can not only appreciate the beautiful scenery, but alsolearn to be independent. The things that nature teaches me are a lot.
  I can seefrom the color of the cloud to predict the weather and the sound of of animalshave different meanings.
  All of these are hard to know from the books. I have myown thinking from these trips, and the way to take care of myself helps me togrow up.
  写旅游的英语作文 篇13
  I have learned English for many years, as I learn more knowledge about theEnglish, I become more and more passionate to have a look at the world. When Iwas small, I knew nothing about the world, I believe the place I lived aroundwas the whole world, then I came to middle school, I realized the world becomemore and more bigger, but how big it was, I had no idea. As I came to highschool, I learn more about the world, There are all kinds of cultures in westerncountries.
  I am so interested in the culture, I want to go to these places andtalk to the local people. This is my dream, I believe I can realize my dream,since the traffic is so convenient.
  I must study hard and earn money, so I canmake my dream come true.
  写旅游的英语作文 篇14
  Many people like traveling. They just feel happy when traveling.
  But notmany people will think the meaning of travel. What is the meaning of travel?Actually, one of the meanings is to find happiness. Putting aside all thetrouble to enjoy themselves usually makes people happy. There is anotherimportant meaning. It is to learn things. To go out for a visit can enlargepeople's vision.
  People can learn a lot from it. Therefore, sometimes we willfind that some people will be different after they return home from travel. Itis because they learn the true meaning of travel.
  写旅游的英语作文 篇15
  Since I went to college, I have made many friends and we shared the sameinterest. My friends and I liked traveling so much. We decided to travel abroad.The destination was Thailand. We spent ten days there and had a nice trip. Itwas such an unforgettable trip, and I learned a lot.
  Firstly, it was my first time to travel abroad. My friends and I had mademany preparations. We read the travel guide and chose the information that wasuseful to us. I classified the information and wrote down tourist sites. Duringthe trip, I become much independent. Sometimes I even walked down the foreignstreet by myself, appreciating the beautiful scenery.
  Secondly, I broadened my vision and enrich my mind. Before I came toThailand, I needed to read some information, then I got to know this country'sculture and their tradition. When I was in Thailand, I could feel its religiousbelief. What's more, there were so many foreigners here, and I talked to themhappily.
  Traveling is a good way to learn knowledge, and I know the importance ofEnglish. It is the key to know about the world.
  写旅游的英语作文 篇16
  This time we the class to Long Geng time to travel, we can be happy, can't wait to sing loudly!
  The time we sat on the bus, we talking and laughing on the bus, at some point we all forget the time, feeling it is here!
  The Long Geng time, we walked out of the bus, a stepped out of the wind as if in welcome us, cool wind blow gently, blow to our good comfortable ah! We line up into Long Geng time in turn. We start with the ancient, said as we see, some still take camera phones come out, I saw the ancient plough good big ah. After we visit, and sat down to rest, is his own bring snacks while chit chat with others. Didn't arrive for a while, be about to go, we visited the plant again.
  To plant pavilion, I first saw this pink plant, it is very long, very big. We saw a lot of fruit, and go, ask turned out to be a pumpkin, don't ask, don't know ask a fright, really big. Then we visited the animals pavilion.
  Animal hall is some extinct animals, such as dinosaurs, the false dinosaur, although it is false, can look like the real, the extremely sharp teeth like will eat you at any time.
  Going home, not give away, we read I will never forget this tour, because let me feel happy, don't go all the way we talking and laughing happy!
  这次我们全班去龙庚年华去旅游,我们可高兴了,恨不得马上大声唱歌!
  到了时间我们坐上大巴,我们在大巴上有说有笑,说着说着,我们都忘了时间,感觉一下就到了!
  到了龙庚年华,我们走出大巴,一走出来风好像在欢迎我们,凉风习习,吹到我们身上好舒服啊!我们排好队依次走进了龙庚年华。我们先参观古代的东西,我们一边看一边说,有的还拿手机出来拍照,我看见古代的犁好大啊。我们参观后,又坐下来休息,一边是自己带来的零食一边和别人谈天说地。没到一会儿,就要走了,我们又参观了植物。
  来到植物馆,我第一眼看到的就是这个粉色植物,它很长,又很大。我们又走,看到了很大水果,一问原来是南瓜,不问不知道一问吓一跳,可真大。随后我们又参观了动物馆。
  动物馆里是一些都灭绝了动物,比如恐龙,这个假恐龙,虽然是假的,可看上去像真的,那尖利无比的牙齿好像随时都会吃了你一样。
  要回家了,我们念念不舍的走了,我永远不会忘记这次旅游,因为让我感受到了快乐,我们一路走来有说有笑难道不快乐吗!
  写旅游的英语作文 篇17
  Today,as our economy develops fast,people live a much better life than before,they start to pay attention the chase fun.When people have holiday,they will choose to travel,most people will give money to the organization,while some people choose to Self-drive traveling.Self-drive traveling can save a lot of money,people can save the money which is given to the tour guide.What's more,Self-drive traveling can bring people a lot of fun.People can visit the site as long as they want,sometimes they can find the interesting things in the small place.While the tour guide will always take people to the commercial place.Self-drive traveling is becoming more and more popular now.
  今天,因为我们国家的经济快速发展,人们的生活比以前好许多,他们开始注重寻求乐子。当人们有假期,他们会选择去旅游,大部分人会给钱旅游机构,然而一些人选择自驾游。自驾游能够节省许多钱,人们能够把给导游的钱省下。而且,自驾游能带给人们许多乐趣。人们能够随心所欲地浏览景点,有时候他们会在小地区发觉有趣的东西。然而导游总是带人们去商业点。自驾游如今愈来愈受人们的欢迎。
  写旅游的英语作文 篇18
  travel is beneficial to us in at least three ways.
  first,by traveling we can enjoy the beautiful scenery in different places.we will see with our own eyes many places read of in books,and visit some famous cities and scenic spots.
  second,we will meet people with different interests and see strange and different things when we travel.we can get ideas of the conditions and customs of other people,taste different foods and local flavours if we like.in this way,we can understand how differently other people live.
  third,travel will not only help us to gain knowledge of geography and history and other knowledge,which will arouse our deeplove:for our m0therland,but also will help us keep healthy and make us less narrow-minded.travel does benefit us both mentally and physically.
  with all these advantages of travel,it is no wonder that travel has now become more popular than ex'er in china.
  旅游有利于我们至少在三个方面。
  首先,根据旅游,我们能够享受美丽的风景在不同的地区。我们将看到很多地区用我们自身的眼睛阅读的书籍,并参观一些的城市和景点。
  第二,我们将与不同的利益和满足人们看到奇怪的和不同的东西,当我们旅行。我们能够获得别人的条件和海关的想法,假如我们喜欢品尝不同的'食物和地区风味。根据这种方式,我们能够知道不同人的生活方式。
  第三,旅游不仅能帮助我们得到的地理和历史知识和别的知识,这将引起我们的deeplove:m0therland,还能够帮助我们保持健康,让我们少心胸狭窄。旅行的益处我们无论在心理上还是身体上。
  全部这些优势的旅游,难怪旅游现在已经成为比前任更受欢迎在中国怎样。
  写旅游的英语作文 篇19
  There are varied ways of defining tourism. Some people regard it as a pollution-free industry; others think of it an invisible school, Both are based on an accepted fact that tourism cannot only produce profits bearing no pollution along with, but help broaden knowledge and fortify healthy.
  Aside from the above there exists awidespread theory, claiming that whatever is of the ability to increase in capital belongs to productive industry. In this sense, tourism should hold a position in the scope and ought to be treated as such.
  It is true that there is some sense in the theory, yet another equally or even more important aspect should be granted more publicity to. Tourism, in terms of its objective purposes, has a social function which contributes to human communication. Coming from vadous social backgrounds, having motives and goals of every kind, tourists get together, draw close and exchange ideas of their own, from which a fresh state of mind will be created. So what kind of production is it? To the question we should have good reason to give a proper answer: it is a spirit production, a reproduction of relations of production. And the more frequently such exchanges are made, the more good they will do to promoting social and economic development of the mutual.
  If it is the case that making money through tourism means a dent we have made, so it foretells a fortune to provide cultural service along with tourism. Therefore, to keep close eyes on the latter involves changing our minds first, that is, tourism is by no means a pure economic concept, but takes plenty of ideological activities as its content.
  To sum up, unlike other economic forms, the profits from tourism economy cannot be measured completely by means of how much output value, profit, and foreign exchange it will produce. In addition to the reputation of pollution-free industry, its social and far-reaching profit should be probed more deeply.
  As such the existing scenic spots ought to be kept in good maintenance, and some new ones exploited. Moreover, constructing first-class soft and hard surroundings is desired to attract tourists, the foreign and the domestic.
  写旅游的英语作文 篇20
  Mobile Phone Obsession
  As the drawing presents, there is a man walking across the street absorbedly focusing on his cell phone without noticing the surroundings. This sort of phenomenon is not uncommon and rare in some metropolis, especially among the youngsters.
  What the picture illustrates is the prevailing situation that has long existed in today's China. That is the mobile phone obsession. With the advent of information age, people are becoming
  increasingly fascinated on the electronic products, especially the cell phones. Not surprisingly, you could easily notice that most of us are obsessed in sending messages, playing online games with their mobile phones. It cannot be denied that this phenomenon may negatively impact the relationship among people, and therefore they will become estranged and isolated.
  Personally, in view of the overuse of mobile phones, I hold that we individuals should raise the necessary awareness that good relationships are reinforced by sincere and face-to-face
  communication.
  写旅游的英语作文 篇21
  Travel is a very good means of broadening a person39s perspective.Travel may relieve a person of boredom and gloom. Travelers can choose differentmodes of transportation which have advantage s and disadvantages. 范文 Travel is avery good means of broadening a person39s perspective. It makes you e intocontact with different cultures, meet people of different colors and go through peculiarrites and ceremonies. Travelling much, you will not on ly enrich your knowledge andexperiences, but also be aware of the vastness of nature. Travel may also relieve personof boredom and gloom. Travel brings you enjo yment and attraction. It gives you apleasant experience, which will disperse your boredom and make you forget whateverannoys you. Travel broadens your mind and leaves you good memories. Later, you maygo over these memories and enjoy your past experiences, thus keeping a fresh and sunnymind.
  The field39s his study, nature was his book. Travelers can choose different modes oftransportation which have advantage s and disadvantages. Airplanes are the fastest butalso the most expensive. Bus es and trains are less expensive, but they soon make youfeel cramped and unco mfortable. Ships provide you with fort unless you get seasick.Most people c an afford traveling by bicycle, which, although slow, can limber upyour mus cles and get you closer to nature. I love traveling.Traveling not only broadens my horizons but also opens my eye s to the world.What39s more it refreshes me. You can go to Disneyland and expe rience whatit39s like to be "a child again" You can visit one of the "seven wonders of theworld" such as the Grand Canyon and feel the magnificence of n ature You can taste the"magicial" ice water on a glacier which can help yo u bee more beautiful and makeyou live longer. Just forget all trifles and b urdens that you have in your mind.
  Experienceis a type of living knowledge. Yo u39ll be sure to experience many new things whentraveling. You don39t even need a tour guide if youlong for more freedom. Justdon39t forget to bring your back pack
  写旅游的英语作文 篇22
  Tourism,is developing rapidly in China. With the reform and opening -up policy being carried out, thousands upon thousands of foreign visitors are crowding into our country. They are eager to see this old mysterious land with a splendid culture of more than 5,000 years.
  Tourism as a form of enterprise brings China a lot of benefits. In the fires place, it is financially beneficial to the economic development of China. As our know, China needs more and more foreign currencies for its modernization program. Tourism is one of the most important channels to obtain currencies. Secondly, tourism enables the Chinese people to know more about the outside world.
  On the other hand, the foreigners who have visited China are deeply impressed by the latest developments of out country and the friendliness and hospitality of our people. Reports by visitors to China about how courteous and helpful most Chinese were to them are often printed in newspapers of many different countries. It is clear that tourism contributes a great deal to the friendship and mutual understanding between the Chinese people and people all over the world.
  写旅游的英语作文 篇23
  1.Come to My Hometown Fujian for a Visit
  来我的家乡福建参观一下
  2.Hi, John, I'm glad to hear that you're planning to travel around China during the summer vacation. I'd like to invite you to my hometown Fujian for a visit.
  嗨,约翰,我很高兴听说你打算暑假期间到中国各地旅游。我想邀请你到我的家乡福建去参观。
  3.Fujian lies in the southeast of China with Fuzhou as its capital city. It has a population of over 38 million. Because of the nice environment, it's known asRefreshing Fujian, which attracts millions of tourists from home and abroad. If you come here, you can enjoy fresh air, blue sky as well as beautiful mountains and clear rivers. Many famous places of interest like Mount Wuyi and Gulang Island are well worth visiting. Besides, you can taste various kinds of delicious food.
  福建位于中国东南部,首府福州。它有3800多万人口。环境优美,素有"清爽福建"之称,吸引了数以百万计的海内外游客。如果你来这里,你可以享受新鲜的空气,蓝天,美丽的山川和清澈的河流。许多名胜古迹,如武夷山和鼓浪岛都值得一游。此外,你还可以品尝到各种美味。
  4.I'm looking forward to meeting you!
  我很期待见到你!
  写旅游的英语作文 篇24
  TravelTravel is a very good means of broadening a person's perspective. It makes you come into contact with different cultures meet people of different colors and go through peculiar rites and ceremonies. Travelling much you will not only enrich your knowledge and experiences but also be aware of the vastneof nature. Travel may also relieve person of boredom and gloom. Travel brings you enjoyment and attraction. It gives you a pleasant experience which will disperse your boredom and make you forget whatever annoys you.
  Travel broadens your mind and leaves you good memories. Later you may go over these memories and enjoy your past experiences thus keeping a fresh and sunny mind. The field's his study nature was his book. Travelers can choose different modes of transportation which have advantages and disadvantages. Airplanes are the fastest but also the most expensive. Buses and trains are leexpensive but they soon make you feel cramped and uncomfortable. Ships provide you with comfort unleyou get seasick. Most people can afford traveling by bicycle which although slow can limber up your muscles and get you closer to nature.
  写旅游的英语作文 篇25
  An unforgettable travel experienceThere has been a long time since I came back from Hainan—wowhainan is such a wonderful place that I will never forget it .It's really a good place where gave me a rather good impression. I feel so wonderful during the journey as I have experienced a lot of things for the first time.In January 7th ---the first day of my journey the fluttering snowflakes diffused over Changzhou.
  I first took the train to shanghai then took the plane to Hainan in Pudong airport. Although it's my second time to take plane I felt even more excited than the first time. When flying I found that I was flying over the cloud of different types and colors. The sky is also brighter and clearer than that I had ever seen. Soon we arrived in Meilan airport in Haikou the climate is totally different from that in Changzhou It was warm there and we could see coconut trees everywhere.After 3 days competition I went to BoAo where is famous for its forum. It was my first time to experience the sea and the beach in the sunshine. When sitting on the cruise I could clearly see the ocean waves pushing the windows of the cruise. It seemed that I was surrounded by the waves and the crystal water.
  I felt as if a fish which had been living in the sea happily. Then we land on the beach. The sand on the beach was so soft that it was cosy to lie on the beach. I tried searching for the shells on the beach but failed. The beach was totally different from what I heard before as there was nothing except footsteps on the beach. In the afternoon I played football on beach and scored a goal with my new friends from all around China. It was really interesting and challenging.The next day I went to Haikou. I first visited the tomb of Hairui an officer in Qing dynasty who was famous for rectitude. I think he should be the role model of every person. In the afternoon I went to the geological park of volcano. A lot of stones of different shapes came into views. When arriving the top of the park it seemed that the while city was under my view. Also I had seen plenty of interesting and rare types of the plants. I also got into a small hole in the park it is said that the hold was exactly the original hole where maqma came from. But the volcano had stopped from erupting for thousands of years.I can't forget this trip not only does it give me a lot of joy knowledge and good memory but also it give me a chance to make friends with people from different fart in China. By enjoying the excellent scenery I think I have fallen in love with this beautiful city. I will cherish this experience.
  写旅游的英语作文 篇26
  I went to three cities to play during last summer holidays. They are Beijing, Dalian and HuHehot.
  我去了三个城市在去年夏天的假期。他们是北京,大连和呼和浩特。
  I went to Beijing more than eight times. Beijing is the capital of China. It's a big city. I am very familiar with Beijing. It takes an hour and forty minutes from Nantong to Beijing by plane. There are many tall buildings in Beijing. It's a modern city. My family visited the Great Wall, the Summer Palace, the Palace Museum, the Beihai Park, the Space Museum, etc. I went to the countryside of Beijing to go boating and fishing. It was very interesting. I went shopping in WangFuJing. I bought lots of souvenirs and other things. I like eating Beijing snacks. They are delicious. Don't mithe Beijing Duck. It is really nice.
  我去北京的八倍多。北京是中国的首都。这是一个很大的城市。我对北京很熟悉。它需要一个小时和四十分钟从南通到北京乘飞机。在北京有许多高大的建筑物。这是一个现代化的城市。我的家人参观了长城,颐和园,故宫,北海公园,太空馆,等我去了北京农村去划船和钓鱼。这是非常有趣的。我去了王府井。我买了很多纪念品和其他东西。我喜欢吃北京小吃。他们很美味。不想北京鸭。这真是太好了。
  Dalian is a beautiful city. Dalian is close to Beijing. I spent 5o minutes on the plane. Dalian is near the sea. I smelled the salty taste in the air. The roads are clean. There are lots of trees and flowers near the roads. There are many esplanades and Japanese buildings. There are some fountains in one of the esplanades. Some people flew kites and walked on the esplanades. We went to see the beach and the sea. The sea is blue. There were many swimmers in the sea. I lay on the beach to see the sky.Dalian is a very nice place to live.
  大连是一个美丽的城市。大连离北京很近。我在飞机上度过了5o分钟。大连附近海域。我闻到了咸咸的味道在空气中。道路是干净的。有许多树木和花草附近的道路。有许多esplanades和日本的建筑物。有一些喷泉中esplanades之一。有些人放风筝的esplanades走去。我们去看海滩和大海。海是蓝色的。在海中有许多游泳者。我躺在沙滩上,看天空。大连是一个很好的地方住。
  Huhehot is in Inner Mongol. There are lots of large grasslands. The grasslands are endless. The sky is bright blue. There were a lot of horses and sheep. They were running or eating grass. I rode a horse on the graland. I picked some colourful flowers. We drank the tea with milk. There is a small desert, it was very hot when I walked on it. The sand could sing.
  内蒙古呼和浩特。有很多的大草原。草原是无穷无尽的。天空是明亮的蓝色。有一个很大的马和羊。他们正在运行或吃草。我骑着马在草原。我挑选了一些五颜六色的花朵。我们喝的茶与牛奶。有一个小的沙漠,这是非常热的时候我就走去。会唱歌的沙子。
  These trips helped me open my eyes. I enjoyed my day.
  这些旅行使我睁开我的眼睛。我很喜欢我的一天。
  写旅游的英语作文 篇27
  Summer comes , and the weather has become irritating. My big sister suggested going to Hainan for a good relax. I thought about it for a while and agreed. Hainan is really a good place, where palm trees are abundant. We went to a park where we enjoyed cool palm drinks. We also went to visit the monkey island. The monkeys were really cute to look at.
  夏日来临,天气变得惹人心烦。我大姐建议去海南好好放松放松,我想了一会,同意了.海南真是个好地方,棕榈树无处不在。我们去了一个公园,在那里我们享受到了冰凉的椰子汁.我们还参观了猴岛.猴子们看起来真可爱.
  After we came back from the travel, we found that our bodies have become stronger and healthier than before. My sister told me that she planned to travel again next year.
  我们从旅途返回后,我们发现身体比以前更结实了,健康了。我的姐姐告诉我她明年还打算旅游一次。We really enjoyed this trip。We were very happy!我们真的很享受这次旅途。我们好开心!
  写旅游的英语作文 篇28
  Last summer, my family and I went to Hawaii for a holiday!
  We flew across the Pacific to the tiny island from Beijing. After we booked into a hotel, we rested. Our fun started the next day and lasted for two long weeks. During our time there, we ate delicious exotic food and drank numerous fruit juices. The Hawaiians are very proud of their unique food, often 'spiced up' with slices of juicy pineapple and strings of delicious cheese. There were also fantastic beaches right access the tiny atoll. The water was sparkling blue and the sand dunes radiated with an inviting warmth of gold. The place was wonderful and the locals were really nice; I really enjoyed my holiday.
  去年夏天,我和我的家人去夏威夷度假!
  我们飞越太平洋的小岛。我们预定到酒店后,我们休息了。我们有趣的第二天开始,持续了两周。在我们这个时代,我们吃了美味的异国情调的食品和喝了许多果汁。夏威夷人非常自豪他们独特的食物,经常"调味"美味的奶酪片多汁的菠萝和字符串。还有奇妙的海滩正确访问小环礁。水是闪闪发光的蓝色的,诱人的沙丘辐射温暖的黄金。很棒的地方,当地人真的不错,我很喜欢我的假期。
  写旅游的英语作文 篇29
  My parents and I go to guilin tourism, heard that there are a lot of places of interest.
  On that day, my parents and I went to guilin famous rock hole - the reed flute.
  We came into the cave, cave dark inside. Commentator the flashlight to light for us, give us commentator rock: the rock, the world-famous strange form strange.
  We started towards the rock, and began to listen to the lecturers explain rocks. The first piece of rock is: fruits, representing the there are plenty of fruits and vegetables, a nodal melon, Chinese cabbage, chayote, apples, grapes and watermelon... The second rock is a vacant lot, named: crystal palace. I think here somehow, the ground is very smooth, I found a rock touch, a cold fish. Suddenly, the scene to turn off the lights, colorful light appeared on the rocks, like many stars shine in the underground. There are still some ancient music played as if the "wonderland". For a couple of rock hole again, we are at the north fujian "lion", on a big rock, sit a fierce lion, welcome tourists visit the reed flute again next time.
  On this day, I saw all kinds of rocks, also let I plug in the wings of imagination.
  写旅游的英语作文 篇30
  The summer vacation, we came to the star mountain tourism scenic area, visit the lotus with a history of more than two thousand years. It with "artificial didn't mean to take the tico" known for its magnificent spectacle.
  : I want to go the lianhua is visit "view of the sea goddess of mercy", isn't it? View the sea goddess of mercy guanyin statue as high as 40. 88 m, is the foil (bo2) gold statue of the world. High overhead, her good-natured, overlooking (kan3) the long steps under her feet, the love is aspersed to the earth. And I was looking up at the sight of the long stairs, thinking: this... If we ascend the stairs, that should be able to see that a piece of vacant land of the gods? We walked around the sea goddess of mercy, it whole body is golden, standing on a lotus flower stage, high about three stories tall, give a person the feeling of soaring coast.
  Then we came to next to the clock bell in line. It's my turn to bell, I hold the wood hard against the clock, big bronze "dong -" a deafening noise. Then I thought: if a man got into the clock in it, let me knock the clock, that this much fun? He doesn't have to sit on swing can swing a!
  In halfway up the hill, I saw countless lush trees and flowers. To look down the hill, the sea, river, lake, etc. In this state, the people were amazed, and very comfortable, and looked around to long standing, and want to sit down and whisper a little poem magnificent.
  Lotus in the cool breeze, fresh air, and the beautiful scenery, I regretted leaving!
  暑假,我们来到了莲花山旅游风景区,参观这个具有两千多年历史的莲花山。它以"人工无意夺天工"的奇景奇观闻名于世。
  我想:去莲花山就不能不看望"观海观音"了吧?观海观音观音铜像高达40。88M,是目前箔(bo2)金铜像的世界之最。她慈眉善目,高高在上,俯瞰(kan3)她脚底下的那长长的台阶,把慈爱洒向人间。而我则是仰望着眼前的那长长的台阶,心里想着:这…如果我们拾级而上,那应该可以见到那一片空灵的神明之地了吧?我们绕着观海观音走,它全身都是金色,站在高高的莲花台上,大约有3层楼高,给人高耸如云的感觉。
  接着我们来到大钟的旁边排队敲钟。轮到我敲钟的时候,我抱着木头用力向大钟撞去,大铜钟"咚——"地发出震耳欲聋的响声。这时我想:如果一个人钻进大钟里去的话,让我敲一下钟的话,那该多好玩呀?他不用坐在秋千上也能荡秋千一了!
  到了半山腰,我看到了数不清的繁茂的大树和花草。再向山下眺望,海、江水、湖等映入眼帘。在这种境界,既使人惊叹,又叫人舒服,既想久立四望,又想坐下低吟一首奇丽的小诗。
  莲花山那凉爽的微风,清新的空气,还有那美丽的景色,使我留连忘返!
  写旅游的英语作文 篇31
  As a result of the limitation of family conditions, I have been traveling dream. I have a dream to go China's famous mountains and great rivers, but I wish it is difficult to achieve!
  The classmates spare sporting they have been to have both been there, I was the only silently listening in their enthusiastic about!
  All classmates, are now flaunt wealth, their mom and dad always take every holiday they went out to play, but I spent my holiday only at home!
  In the last year, I test the second grade, mother in order to make me happy, take me to the taiyuan yingze park, how I want to see those big toys play up one by one. My mother and I can ask price will shrink back, finally play a profession!
  In this profession, I also argue with mom a good half-day, mother to afraid to spend money let I a person to play, I dead to tie up hard, just to convince my mother and I play. Sitting in the boat, I'm closing your eyes, listen to the water running, open your eyes to see the splash, the feeling is very exciting!
  Died down, the mother happily say: "I and daughter to play so happy today!" This is our a simple travel!
  I clearly know that mom and dad old, and there is no economic strength, our family life and I can have a school security is good!
  Tourism can only is a dream for me, when I grow up to have the economic base, be sure to take mom and dad all over famous mountains and great rivers of the motherland, take them to go abroad!
  For the sake of my dream, I want to struggle! To complete my dream!
  由于家庭条件的限制,我一直以来的旅游梦无法实现。我梦想着去我国的名山大川走一走,可我的愿望很难实现!
  同学们闲下来都在炫耀着他们去过这里去过那里,只有我默默地在一旁听他们兴致勃勃的谈论!
  现在的同学,都是炫富的,他们的爸爸妈妈每到节假日总要带他们出去玩耍,可我的假期只有在家里度过!
  在去年,我考试考了全年级第二名,妈妈为了让我高兴,带我去了太原迎泽公园走了一遭,看到那些大型玩具我多么想一一上去玩一下。可一问价钱我和妈妈就缩了回去,最后玩了个急流勇退!
  就这个急流勇退我还和妈妈争执了好半天,妈妈为了怕花钱让我一个人上去玩,我死缠硬泡,才说动妈妈和我玩这么一回。坐在那小船上,我闭住眼睛,听着那水流声,睁开眼睛看到那水花四溅,感到很是刺激!
  下来以后,妈妈高兴的说:"想不到和女儿今天玩得这么痛快!"这就是我们的一次简单的旅游!
  我清楚地知道,爸爸妈妈年纪大了,我们家又没有什么经济实力,生活和我上学能有保障就算是不错了!
  旅游对我来说只能是个梦想,等我长大以后有了经济基础,一定要带爸爸妈妈游遍祖国的名山大川,带他们去国外走一走!
  为了我的梦想,我要努力奋斗!去完成我的梦想!
  写旅游的英语作文 篇32
  Today, I'm a friend of my father and mother line 15 individuals in the van, mighty long visit to Shanghai fengjing ancient town tourism.
  Because do not familiar with, please a tour guide, listen to the tour guide said fengjing town water everywhere around, most people's houses are built around the lake, the house in the town that retain the previous features, roof tiles are made of, the wall is made of wood or stone, here is the most human yes a promenade, about two hundred meters or so, the original designers the corridor design is human nature to the summer without umbrellas, rain and not get wet shoes, brought a lot of convenience to people.
  Here to sell most of the are ZhuGeLiangYong things everywhere, such as kongming fan, crossbows, and so on. Clear lake can reflect the reflection of the room, tricycle in narrow alley, willows in the wind like dancing, tourists in fishing, some play in the boat, can be fun.
  It grew dark down, we close to home.
  今天,我和爸爸妈妈的朋友一行十五个人乘着两辆面包车,浩浩荡荡的来到上海枫泾古镇旅游区游玩。
  由于不熟悉,请了一个导游,听导游说枫泾古镇到处水网遍布,大多数人的房子都沿湖而建,古镇里的房子都保留了以前的特色,屋顶都是用瓦片做的,墙都是用石头或木头做的,这里最有人情味的是的是一条长廊,大约两百米左右,当初设计师把这长廊设计的很有人性化夏天不用撑伞,下雨不会湿鞋,给人们带来了很多方便。
  这里到处卖的大多数都是诸葛亮用的东西,比如孔明扇,弩等。清澈的湖能照出屋子的倒影,三轮车在狭窄的弄堂里行驶,杨柳随风摆动像在跳舞,游客在钓鱼,有的在船上嬉戏,可有趣了。
  天色渐渐暗了下来,我们依依不舍的回家了。
  写旅游的英语作文 篇33
  Since I was very small, there was a song about Guilin"I want to Guilin, but when I have money, I don't have time…'', this is the first impression I have on Guilin, it is so attracting. As the song's great power, I said to myself, when I grew up, I must go toGuilin. When I was in high school, I had the chance to visit there, in the winter holiday, my mother asked me to go there with her to visit an old friend. I was so excited, my long dream would come true. I packed my stuff, went to the bus. In the morning, we arrived atGuilin, this was the first time I got so close to it, I took a deep breath, watching all the things in the street. During the winter holiday, I visited all the scene there, they were so beautiful, no wonder people said"Guilin's scenery ranks first".
  当我很小的时候,有一首关于桂林的歌"我想去桂林,但是当我有钱的时候,我没有时间。",这是我对桂林的第一印象,桂林很吸引人。出于歌曲的力量,我对自己说等我长大了,我一定要去桂林。当我读高中的时候,我有机会去拜访桂林,在寒假,我妈妈叫我和她一起去桂林看望她的一位老朋友。我很兴奋,长久以来的梦想得到了实现。我收拾东西,坐上大巴。早上,我们到达了桂林,这是我第一次如此接近它,我深深吸了一口气,看着街上的一切。在寒假期间,我参观了所有的景点,很漂亮,难怪人们说"桂林山水甲天下"。
  写旅游的英语作文 篇34
  A Brief Introduction to Changsha's Tourist Industry Changsha
  Changsha is rich in tourist resources because of its unique geographical location.Surrounding the city are the beautiful Yuelu Mountain,Dawei Mountain and Weishan Mountain,and the Xiangjiang River and Liuyang River flow across it.The Juzizhou scenic spot in the city is regarded as one of the eight most charming places in Hunan attracting both domestic and overseas visitors.
  The rapid social and economic development in Changsha has laid the foundation for the local tourism boom.In 1998,the city realized 54.285 billion yuan of GNP,which meant it had reached its strategic goal ahead of schedule and that local residents enjoy a higher standard of living.Changsha is also among the 50 top Chinese cities in terms of general economic strength.
  Being the political,economic,scientific and technological,educational,cultural and transportation center in Hunan,Changsha is quite a large place occupying land of 11,800 sq.km.With a population of 5.63 million.Changsha is among the first group of Chinese cities which were selected as famous historical and cultural cities in the country and allowed to open-up to the outside world.Thus,it has become an important city in central China enjoying the fastest economic growth and immense vitality.
  A cradle of the ancient Chu and Xiang civilizations rooted in central China,Changsha was the hometown of many great figures in both ancient and modern history of China,including Qu Yuan,Jia Yi,Zhu Xi,Zeng Guofan,Mao and Liu shaoqi.The city boasts countless discoveries of historical and cultural values.For example,unearthed here was the world-famous Mawangdui Tomb of the Han Dynasty,in which a female mummy and her jewelry,which are 2,000 years old,were discovered.Recently,170,000 bamboo sticks that were used for printing books were found in an an cient tomb in Changsha.This discovery,harking back to the period from 220 to 280,is regarded as one of the most important archaeological discoveries in China so far.Changsha is also famous for being the home of Yuelu Shuyuan (an academic institution) which was established about 1,000 years ago.
  In 1998,Changsha received 25 million tourists and realized a turnover of 4.7 billion yuan This included 194,000 foreign visitors that created profits for the sector totaling $$$$ 100 million.At present,Changsha has 44 hotels including three five-star,one four-star and eight three-star ones.The city also has 78 travel agencies operating both domestic and foreign business.Changsha has 170 popular scenic spots including five summer resorts.
  In 1998,Changsha won an award as one of the Top Tourist Cities in China.
  Tourist Consulting Offices Changsha
  The Changsha Administration of Tourism has established tourist consulting offices in various places including the western,eastern and northern long distance bus stations in Changsha,as well as the docks where the boats arrive,where tourist information and brochures are available.The city has also a special telephone number (0731-2253935),through which up-to-date tourist information can be obtained.
  The Signs in Public Places Changsha
  According to international practice,the municipal administration of Changsha has provided public information signs in all major places including holiday villages,hotels,the airport,the railway station and the docks.All these signs are standard,accurate and conspicuous.
  Foreign Language Changsha
  All the street signs on the main roads and scenic spots are in both Chinese and English for the convenience of foreign visitors.
  Public Facilities Changsha
  Thanks to the reform and opening up policy,telecommunications in Changsha have developed rapidly,holding the leading place among the provinces.By the end of March 1999,there were 30,416 public telephones in Changsha,including 17,996 ordinary public telephones,2,267 for use with IC cards,421 portable ones and 9,565 installed on campus.
  All the travel agencies and hotels in the city provide the service of ticket reservation by telephone.
  写旅游的英语作文 篇35
  Changshais the provincial capital of Human which is renowned for its human history,wonderful culture and natural beauty. Now we have a one-day trip for you.
  长沙是湖南的首都,以人文历史,精彩的文化和自然美而闻名。现在我们为你们安排了一日游。
  Inthe morning, we'll start our trip at Huangxing Road Walking Street, which is inthe downtown area. At that place, you can buy different kinds of clothes andeat many delicious foods. Next, we'll visit Hunan First Normal College, whichChairman Mao once studied in. There are so many things which Chairman Mao hadused on show. And Chairman Mao's classroom and dormitory still remain intact.Maybe you can know something about Chairman Mao's life. At noon, we'll take awalk along Xiangjiang River, in order to enjoy our beautiful nature. In theafternoon, we plan to climb Yuelu Mountain. There are various kinds of trees,flowers and birds on the mountain. The scenery on the top is beyonddescription. In the evening, we will end our trip at Juzizhou Park. There wecan enjoy the beautiful fountains with colorful lights and a firecracker show.The view is so marvelous that you can't miss.
  在上午,我们将在黄兴路步行街开始我们的旅途,那是在市区。在那里,你可以买各种各样的衣服,吃了很多美味的食物。之后我们会去参观湖南第一师范学校,那是毛主席曾经就读的学校。那里展示出很多毛主席曾用过的东西。毛主席的教室和宿舍依然是完整的。也许你可以了解毛主席生活中的一些东西。中午,为了享受美丽的大自然,我们将沿着湘江河散步。下午,我们计划去爬岳麓山。在山上有各种各样的树木,花和鸟。山顶的风景是无法描述的。晚上,我们将在橘子洲公园结束我们的旅行。在那里我们可以在彩灯和爆竹表演中欣赏美丽的喷泉。这个观观是多么的不可思议,以至于你是不会错过的。
  Ihope you will have a great time.
  我希望你们能玩得开心。
  写旅游的英语作文 篇36
  Spotlight on St.Petersburg
  St.Petersburg.The very name brings to mind some of Russia's greatest poets,writers and composers:Pushkin,Dostoevsky,Tchaikovsky.The 19th century was a golden age for St.Petersburg's wealthy classes.It was a world of ballets and balls,of art and literature,of tea and caviar.
  圣彼得堡,只要提到这个名字就让人想起那些俄国最伟大的诗人、作家以及作曲家:普希金、杜斯妥也夫斯基、柴可夫斯基.十九世纪对圣彼得堡的富有阶级来说是段黄金岁月.那是一个充满了芭蕾舞和舞会、艺术和文学、茶和鱼子酱的世界.
  The golden age ended with the advent of World War 1.Working people were growing more and more discontented.In 1917,Communism came,promising peace and prosperity.
  这段黄金岁月因为第一次世界大战的来临而结束.工人阶级的不满愈来愈高涨.1917年时,共产党来了并向人民保证和平与繁荣.
  St.Petersburg had become Petrograd in 1914.People wanted a Russian name for their city.Ten years later,the city's name changed again,this time to Leningrad.Then in 1991,Leningraders voted to restore the city's original name.Some people opposed the name change altogether.Others thought it was just too soon.Old,run-down Soviet Leningrad,they said,was not the St.Petersburg of 19th-century literature.
  圣彼得堡在1914年变成彼得格勒.人们想为这个城市取个俄国名字.十年之后,这个城市的名字又改了,这一次叫做列宁格勒.然后在1991年,列宁格勒的居民投票恢复了此城最初的名字.有些人彻底反对改名字,有些人认为名字改得太快了.他们说老旧的苏维埃列宁格勒已不再是十九世纪的圣彼得堡了.
  写旅游的英语作文 篇37
  Today, the teacher led us to visit the Palace Museum. The imperial palace was the home of more than 20 emperors during the Ming and qing dynasties. The luncheon wall is tall, the city gate is majestic, majestic, standing there, I feel very small. It is the main gate of the Forbidden City and the north-south axis of the Forbidden City. This door is centered on xiangyang, located in meridian, so named meridian gate.
  When we entered the meridian gate, I was struck by the force of its imposing manner: I can't think of a man who could have built such a magnificent building hundreds of years ago! Come in the car, listen to the classmate say is only the emperor can walk every day, in front of the hall of supreme harmony road and queen of the emperor wedding stylish life to go once, every year the big test, number three, second, "" number one scholar can ride Malaysia strut through, other people can't walk, so I entered the gate in the long and width of the road go a circle, taste the taste of the emperor.
  After the meridian gate, the first thing that comes to the eye is the hall of supreme harmony, followed by the hall of neutralization and the temple of protection and the temple. The most attractive building in the Forbidden City is the three halls, known as the "three halls". Listen to the guide: they are all built on the stone base of the white jade, like a fairyland. The first hall was the most magnificent building of the three halls, commonly known as the "throne room", which was the place where the two emperors of the Ming and qing dynasties held a great ceremony. Temple hall of supreme harmony 28 meters high, 63 meters, north and south 35 meters, the throne in the inside is 2 meters high counter, before modelling elegant cranes, furnace, tripod, exquisitely carved calligraphy folding screen, is really beautiful.
  The past is past like smoke, beginning to know today not yesterday, strong my young ambition, xing my big China!
  今天,老师带领我们到故宫游玩。故宫是明清时期20多位皇帝的家。午门城墙高大,城门巍峨壮观,威严无比,站在那里,我不由地感觉自己十分渺小。午门是故宫的正门,位于紫禁城南北轴线。此门居中向阳,位于子午,故名午门。
  当我们进入午门时,我就被它那威武的气势震住了:真想不到在好几百年以前人类竟然能造出这么宏伟的建筑!来时在车上,听同学说太和殿前的大路只有皇上能天天走,还有是皇帝大婚时新皇后一生可走一次,每年大考的"状元、探花、榜眼"能骑着大马昂首挺胸地走过之外,别人是不能走的,所以我一进太和门就在那又长又宽的大路上走了一圈,尝尝当皇上的滋味。
  过午门,首先映入眼帘的就是太和殿,接着是中和殿和保和殿。故宫最具吸引力的建筑就是这三座宝殿,人称"三大殿"。听导游说:他们都是建在汉白玉的石基上,犹如一座人间仙境。第一座大殿太和殿是三殿中最富丽堂皇的建筑,俗称"金銮殿",是明清两朝皇上举行大典的地方。太和殿殿高28米,东西63米,南北35米,御座设在殿内高2米的台子上,前有造型精美的仙鹤、炉、鼎,后有精雕细刻的书法围屏,真是美不胜收。
  往事如烟过,始知今非昨,壮我少年志,兴我大中国!
  写旅游的英语作文 篇38
  It is exciting to visit different places. As you travel, you will see beautiful sceneries typical of the region. Besides, you can meet and make friends with people of different colors and races. Finally, you can get to know the customs and living habits of the local people. Today people are so fond of travelling that tourism has become one of the faster growing industries in most countries. ?? ??The main reason why people travel is, perhaps, for pleasure. For example, having worked hard throughout the weekdays, people will find a widened trip to the nearby mountains or beaches a real relaxation. For another example, spending an annual holiday travelling abroad is an especially satisfying experience for those who do not have much of an opportunity to be away from their homelands. When people return from their travel, they will generally feel fresh and energetic, ready to work harder. ??
  Travelling is also one of the best means for learning. You may have read or heard about something but you can never get an accurate picture of it until you see it for yourself. Seeing is believing. Furthermore, if you area careful observer, you can learn much during your travel about the geography, biology, and history of the places you visit. No matter how well educated you are, there is always a lot for you to learn through travelling. The knowledge acquired from travel, as you will have found in your life, is no less valuable than that from any influential reference book.
  写旅游的英语作文 篇39
  Life has many, "the first" is always unforgettable. Today, I'm excited to tell you about my first trip to britain.
  Last summer, my father and mother decided to take me to England for a trip. On that day, we were on the plane in Hongkong, and my father told me we had to fly to Holland first and then transfer there. On the plane, stewardess stewardess is very polite. She will bring us food and drink for us. We passengers are like God and enjoy the thoughtful and meticulous service. On the plane, I was eating, drinking and sleeping. I was very excited in my brain. I'm looking forward to my destination soon.
  After more than ten hours of flight, the plane finally arrived at Holland Amsterdam international airport. After we got off the plane, we went to England by a lovely little plane. Don't look at the plane. It's very small and inside. I feel very luxurious and comfortable. During the flight, our plane was unsteady in the air because of the resistance of the airflow. But I'm still happy. Because I'll soon see my father's friend, uncle Mike and his family. After a period of flight, our small plane finally landed at Liverpool John Lennon Airport in england. My mom and dad couldn't speak English when I was out of customs, and I was the only one to act as their interpreter. It's very troublesome to go through customs. To verify our passports, we need to cover chapter after chapter, and also to pick up our luggage. After all the customs formalities, we were tired out.
  We dragged the trunk out of the airport and dad's friend, uncle Mike, had been waiting for us outside. Suddenly, dad asked Uncle Mike, "what time is it for you in England?""
  Uncle Mike immediately said, "it's seven in the morning."! You have worked hard all the way!"
  After greeting each other for a while, a coach with 7 people could drive us straight to uncle Mike. Uncle Mike's wife is Grace, a native of Hongkong, very friendly and friendly to people. I hasten to call her aunt. At this point, a child ran down the stairs from the two floor. He turned out to be uncle Mike's son, Kevinmike. The little man looked as big as I was. After seeing us, he took me by the hand and, like a little guide, showed me around every room of his house. Finally, he led me to a room and said, "my friend, this is your room."! You live here!" The look of his face was like a little master. On the morning of the second day, after breakfast, my father drove Mike uncle's car, took me and my mother in Liverpool City, took a big circle, and visited the whole city. Here is what is foreign, city streets are clean, tidy, little and dainty buildings are also very beautiful. The small yard of every family is full of bright flowers. The whole city is quiet, free of noise and fresh air. The British people are very polite to people, and everyone sees us with a smile and regards to us. It made us feel very happy. The third day, we drove to the suburbs. There we saw large fields and saw ranches. On the farm, there were green grass, strong cows, white sheep, and strong horses. We also saw flocks of chickens, ducks, geese and cute puppies. Our day is on a farm to eat lunch, we eat the delicious French fries and fish, there are many unnamed foreign food, really let my appetite!
  On the fourth day, we went to a cathedral in the city for worship. Before I went, I asked my mother to buy me a New Jersey, so it made me more lively and energetic.
  On the fifth day, our main task is to go shopping in the big shopping mall in the city. I bought two beautiful cups and decided to return to my cousin and cousin. My mother bought a new captain armband for me. On the sixth day, my family went to the zoo in the city and we spent a whole day in it. Here, I saw the giraffe for the first time, saw the big rhino, saw the elephant, saw the boa constrictor...... I think the zoo here is very different from the zoo in our country, mainly in the style of the building. Really let me eyes!
  The seventh day, I did not go out, but stay at Uncle Mike's home, and his son playing trampoline and game consoles. All two of us are boys, and our personalities are similar. We have nothing to say, talk about each other, and enjoy ourselves! From time to time the room burst into our happy laughter.
  On the eighth day, we finally finished our trip to England and left the beautiful England for Hongkong. The two of us are reluctant to part. Especially uncle Mike and my son Kevinmike left E - mail address, so that we can keep in touch after day. Mom and dad have also invited uncle Mike's family to come and visit us in Hongkong.
【写旅游的英语作文(精选39篇)】相关文章:
写"旅游"的作文01-26
旅游的乐趣英语作文-旅游作文02-21
写春天的英语作文精选11-24
写秋天的英语作文「精选」11-12
英语作文:旅游05-26
暑假旅游的英语作文05-16
描写旅游的英语作文01-23
写"旅游"的作文(15篇)01-26
写"旅游"的作文15篇01-26
关于写班级的英语作文(精选)01-27