老师的英语作文(精选15篇)
  在日常学习、工作和生活中,大家总少不了接触作文吧,借助作文人们可以实现文化交流的目的。你所见过的作文是什么样的呢?下面是小编帮大家整理的关于老师的英语作文,供大家参考借鉴,希望可以帮助到有需要的朋友。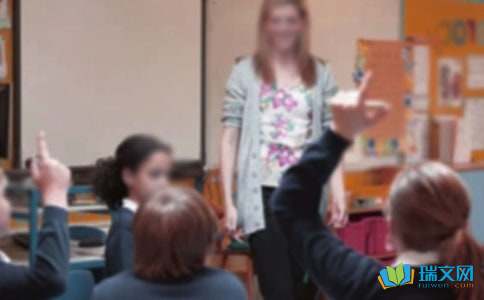 老师的英语作文 篇1
  My new teacher is science teacher. He's very strong. He has a big mouth, two big ears, two big eyes and a not too big and not too small nose. He often wears a black new shirt and brown pants, with two big shoes.
  My science teacher is very kind. And he is very smart, isn't he? Today, we have science class. We are very happy. Because he is so funny. Who is he? He's a Mr. Zhou .
  【参考翻译】
  我的新老师是一位科学老师。他非常强壮。他有一个大嘴巴,两只大耳朵,两只大眼睛和一个不大不小的鼻子。他经常穿着黑色的新球衣和棕色裤子,两只大鞋子。
  我的科学老师很亲切。他很聪明,不是?今天,我们有科学课。我们感到非常高兴。因为他是如此的有趣。他是谁?他是周先生。
  老师的英语作文 篇2
  Everyone has his favorite teacher ,so do I. My favourite teacher is Miss Wei, our English teacher. We felt English very difficult when we began to study English. Miss Wei had a good idea to solve the problem. One day, Miss Wei came into the classroom with some fruits, such as apples,bananas,and oranges. She said: "Today we are going to learn the names of the fruits. You can eat the fruits if you can tell me their names in English . "All the students listened carefully and studied hard . Someone even stood up to answer questions. Class was over ,and the fruits were all eaten. From then on ,I am more and more interested in English, and I want to say from my heart: " Thank you, Miss Wei!"
  每个人都有他最喜欢的老师,我也是。我最喜欢的老师是魏老师,我们的英语老师。当我们开始学习英语的时候觉得英语很难。魏老师有一个好主意来解决这个问题。有一天,魏老师带着一些水果如苹果、香蕉、橘子走进教室。她说:"今天我们要学习水果的名称。如果你能告诉我水果的英文名称,你就可以吃水果。"所有学生都听得很认真并努力学习。甚至有人站起来回答问题。课后,水果都已经被吃掉了。从那时起,我就对英语越来越感兴趣,我从内心深处想要说:"谢谢你,魏老师!"
  老师的英语作文 篇3
  Shen Fang is a primary school teacher. She teaches Chinese in a fourth grade class. She helps the boys and girls read and write. Her classes are interesting, and the children all love her.
  Shen Fang gets to school at half past seven in the morning, half an hour before classes begin. At luch she eats together with her pupils.
  After class she corrects their home work. She leaves school at six. She is busy with her work all the day, because she loves teaching children.
  沈方是一个小学教师。他教四年级的语文。她帮助同学们读和写,他的课程很有趣,孩子们都爱她。
  沈方早晨7点半到达学校,上课前半小时。午餐和同学们一起吃。
  下课后他给学生辅导功课,六点他离开学校。他整天忙于工作,因为她喜欢教孩子。
  老师的英语作文 篇4
  When I learned English, I felt so hard, because no matter hard I tried, I just could not understand the grammar. One day, my sister asked me why was I so confused with English, I told her I did not know, I was so afraid of it. Then she asked me to watch English movie and listened to the English songs.
  At first, I fell in love with these songs, I learned to sing them, I found I could remember more and more words. I also felt very interested in the movie, I could learn the local words. With interest, I make great progress, I am not afraid of English any more. Interest is the best teacher.
  在我学英语的'时候,我觉得很困难,因为无论我多么努力去尝试,我就是无法理解语法。一天,我的姐姐问我为什么对英语感到困惑,我告诉她我也不知道,我就是很怕英语。然后她叫我去看英语电影和听英语歌曲。刚开始,我爱上了英文歌,我学着去唱,我发现我能记住越来越多的词。我也对电影很感兴趣,我能学到当地词汇。有了兴趣,我进步很大,再也不害怕英语了。兴趣是最好的老师。
  老师的英语作文 篇5
  Hello! I'm Jessie. I like English very much, because of my English teacher, Nettie. Today, I'll introduce her to you.
  In my eyes, she's not a teacher, but a lovely girl and a good friend of mine. She is not tall. She is thin. She has the long hair. Her face is round. There are two small eyes on her face. She likes smiling. When she smiles, her eyes just like the moon at the beginning of the month. I think she is very beautiful girl.
  She's very kind, like an old friend. She can sing. She can draw. She can dance. She can speak very good English. She can tell us stories. She can play games with us. When we have an English lesson, we feel very happy. All of us are interested in her lesson.
  I have a good teacher. I think I'm very lucky.
  你好!我叫杰西。我非常喜欢英语,因为我的英语老师内蒂。今天,我把她介绍给你。
  在我眼里,她不是一个老师,而是一个可爱的女生以及我的好朋友。她并不高而且瘦。她有着长长的头发和圆圆的脸蛋。她的脸上有两只小眼睛。她喜欢微笑。当她微笑时,她的眼睛就像月初的明月。我认为她是非常漂亮的女孩。
  她很善良,就像一个老朋友。她会唱歌,会画画,会跳舞。她的英语说得很好。她可以给我们讲故事。她可以和我们一起玩游戏。当我们上英语课的时候,我们感到非常开心。我们所有人都对她的课感兴趣。
  我有一个好老师。我觉得我很幸运。
  老师的英语作文 篇6
  Our art teather is not too young and not too old .He has black hair two big and black eyes ,a small nose and a big mouth .Look, he is wearing a white jacket ,a blue hat ,brown pants and a pair of old shoes.He is very funny.He is a good art teather .We all like him.
  我们的美术老师不是很年轻,但也不是很老。他有一头乌黑的头发,两只大又黑的眼睛,一个小鼻子还有一张大嘴。看!他穿着白色上衣,蓝色的帽子,棕色的裤子和一双旧鞋子。他很有趣,他是一位很优秀的美术老师。我们都喜欢他。
  老师的英语作文 篇7
  我想感谢老师,因为老师天天都辛苦地教我们学习知识,给我们讲我故事,讲道理。有时候我们上课不认真听课时,老师会用眼神看我们一眼,我们就赶快坐好,认真听讲。当我们取得一点进步和表现好的时候,老师会及时表扬我们,给我们信心、勇气。
  I want to thank the teacher, because every day the teacher has worked hard to teach us to learn knowledge, tell us my story and reason. Sometimes when we dont listen carefully in class, the teacher will look at us with his eyes, and well sit down and listen carefully. When we make some progress and perform well, the teacher will praise us in time and give us confidence and courage.
  我要感谢老师,她们使我从不懂事的娃娃变成一个合格的小学生、少先队员。
  Id like to thank the teachers, who have made my childish child a qualified primary school student and young pioneer.
  老师的英语作文 篇8
  Hello,my name is Steven. I havemany good teachers, but my favourite teacher is Miss Li. She is a very goodteacher.
  She is very young, but herEnglish is very good. She teaches us English every day. Herclass has so much fun.She sings songs ith us, plays games ith us. eare so happy . And e learn English ell. Our English are very verygood.So I like her very much.
  She likes reading books andplaying sports. After class, Miss Li often plays sports ith us. eare very happy. e all love her very much.
  This is my favourite teacher.Sheis a good teacher .I like my English teacher very much. hat about you?Do youhave a good teacher, too?
  老师的英语作文 篇9
  Our English teacher, Ms Huang, came to our school in 1980. She has been an English teacher for more than 30 years. She works hard and has been a model teacher for many years.
  She is kind and friendly to us after class, but She is rather strict with us in class. She always encourages us to speak and read more English. She often says,"Practice makes perfect." She is good at teaching and tries her best to make every lesson lively and interesting. She often gives us slide shows, teaches us English songs and helps us to put on short English plays. She is not only our teacher but also our friend. We all respect and love her.
  Tomorrow she is going to attend an important meeting, at which she will be given a medal for her advanced deeds.
  黄老师是我们的英语老师,她1980年来到我们学校,已经当了30多年的英语老师。她工作努力,多年来一直是模范教师。
  课下,她对我们很友善,但课堂上却对我们要求很严。她经常带鼓励我们多说多读英语,常常说"熟能生巧"。她教得很好而且尽可能使每节课都上得生动有趣。她常给我们放幻灯片,教我们唱英语歌曲,还帮助我们排演英语小话剧。她不仅是我们的老师,同时又是我们的朋友,我们都尊敬和爱戴她。
  明天,她将出席一个重要会议,在会上她的先进事迹将受到表彰。
  老师的英语作文 篇10
  My favourite teacher is my English teacher Ms Hu . Her English name is Sally . She is a beautiful lady. She is very humorous. But sometimes she is very strict with us. She can speak English , But she can also speak Japnese very well. So all classmates love and respect her very much. After class she often helps us learn patiently. I like my English teacher , because I think she is the best teacher in the world.
  我最喜欢的老师是我的英语老师胡女士。她的英文名字是Sally。她是一个漂亮的女士。她很幽默。但有时她对我们要求很严格。她会说英语,但她说日语也说得很好。因此所有同学都非常爱重她。课后她经常很耐心地帮助我们学习。我喜欢我的英语老师,因为我认为她是世界上最好的老师。
  老师的英语作文 篇11
  亲爱的张老师,时光匆匆,转眼间三年的时间就过去了。在这三年里,有太多的回忆印在我心头,您的点点滴滴我永远铭记于心。
  Dear Mr. Zhang, time is in a hurry. In an instant, three years have passed. In these three years, there are too many memories printed in my mind, your little bit I will always remember.
  亲爱的蔡老师,能成为你的学生我感到万分荣幸,您用您关切的话语激励着我们;您用您的心血哺育了一代又一代的学生。
  Dear Mr. Cai, it is a great honor for me to be your student. You inspire us with your words of concern. You have nurtured generations of students with your hard work.
  感谢您,亲爱的老师。
  Thank you, dear teacher.
  老师的英语作文 篇12
  My Chinese teacher is Miss Li, she is very nice. The first day I saw her, I like her. Miss Li is good at teaching us, she will tell us the story to catch our attention. At her class, all the students listen to her carefully, because we don't want to miss every word. Miss Li is also patient, she will answer all the questions. Miss Li is a good teacher.
  我的语文老师是李老师,她人很好。第一天见到她的时候,我就喜欢上她。李老师很擅长教我们,她会给我们讲故事来吸引我们的注意力。在她的课上,所有的学生都很认真听课,因为我们生怕错过任何话语。李老师也很有耐心,她会回答所有的问题。李老师是一个好老师。
  老师的英语作文 篇13
  As you know, every time I attend school speech contest, presided over the schools speech shows and other activities. Perhaps everyone feel standing on the stage of the moment is very bright, very proud. But you dont know really, how much effort behind this glorious and exercise. And my host career first teacher, teacher zhang, he is my bee the main power of the bright stars.
  A little boy, I am very timid around strangers, dare not to speak loudly, munication with others is also particularly shy. Mom and dad decided to me to learn little host, I can bold and generous to municate with people, not afraid. And can correct posture series of grooming. Teacher zhang is my host first teacher, he is a bit old aged teacher, teacher zhang loud, symmetry, a see much like radio and television host. Teacher zhang I saw some timid, affable smile, and no criticism I always couldnt say lines, he just said, child, like this can understand.
  老师的英语作文 篇14
  In my eyes, Mr Li is really a good teacher, He teaches us math. At first,I was afraid of math, and thought it was boring. It was Mr Li who changed my mind. In his math class, he helped us try to find out the answers to the questions in different ways. Little by little. I found math was getting interesting. Now Im good at it.
  Mr Li is not only a teacher but also a good friend of ours. He often chats with us and tells jokes. We all like him and his math class.
  在我的眼里,李老师真是一位好老师,他教我们数学。起初我很害怕数学,觉得很无聊。是李老师改变了我的想法。在他的数学课上,他帮助我们试着用不同的方式去找出问题的答案。小的。我发现数学很有趣。现在我很好。
  李老师不仅是老师,而且是我们的好朋友。他经常和我们聊天,讲笑话。我们都喜欢他和他的数学课。
  老师的英语作文 篇15
  Who is it - -Usher into we who are ignorant the spacious classroom, teach us abundant knowledge? You! Teacher! You use the diligent sweat, have fed the tender seedling that just broke ground in springtime. Who is it - -Educate we who are naughty to show
  consideration for and help others person? You! Teacher! Your spring breeze just which seem nice and warm of care has made our soul warm.
  Who is it - -Foster we who are immature into the ripe and sensible teenager? You! Teacher! Your protection lets us grow up healthy and sound. Forge the outstanding achievement in gold autumn season. You have worked hard! Teacher! People working hard in the heat and severe cold. You have worked hard! Teacher! There are no people devoting it. We extend the lofty compliments to you! --You have worked hard, teacher!
【老师的英语作文(精选15篇)】相关文章: