设计师英文简历模板精选
  日子在弹指一挥间就毫无声息的流逝,我们将带着新的期许,开启新一轮的求职,这时候可别把简历给忘了哦。简历要怎么写?想必这让大家都很苦恼吧,以下是小编为大家收集的设计师英文简历模板精选,仅供参考,希望能够帮助到大家。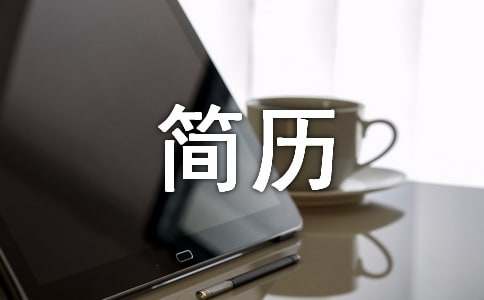 Name: 范文大全College Students Resume Nationality: Chinese
  Current location: Guangzhou National: Han
  Account Location: Hubei stature: 166 cm ? 55 kg
  Marital Status: Single Age: 25 years old
  Training and Certification: Integrity Badges:
  Job intentions and work experience
  Talent Type: General Job ?
  Position: Vocational education / training / tutor: teacher, business / management classes, advertising design / planning:
  Work Experience: 6 Title: Intermediate
  Job type: Full-time Date Available: anytime
  Salary requirements: 20xx - 3500 hope that the Working Area: Guangzhou Guangzhou Guangzhou
  Personal Work Experience: Company Name: Public International Cultural Communication Center, beginning and ending Clear :20xx-09 ~ 20xx-05
  Company nature: private-owned business: advertising, planning, marketing,
  Positions: AE and Program
  Job Description: The company main business advertising, public relations, event planning mainly during employment I was responsible for business development and customer service. One successful pioneering project in Guangzhou Mangu Silver's 20xx annual investment projects, and the Guangzhou software industry association of software and animation training base for personnel training awarding ceremony. There is a wealth of customer service experience, familiar with the operation of the advertising process, have a stronger ability to copy writing and proposals. And full-service business development in the pioneering project in the service process to accurately determine customer needs, and guide customers and established good customer relationships, so that the overall quality of their public relations capacity in particular, has been improved.
  Reason for leaving:
  Company Name: Hangzhou excellent Ace Network Technology Co., Ltd. Guangzhou Office of the beginning and ending Clear :20xx-03 ~ 20xx-08
  Company nature: the private sector by sector: E-commerce
  Positions: Customer Service in charge of
  Job Description: Responsible for customer service and employee motivation training. Working diligently in the company, innovative thinking once again provided me with an opportunity to show, have suggested and organize staff training, so that the company's after-sales service capacity and professionalism have been greatly improved, the company has won a good reputation, won the recognition of bosses and colleagues!
  Through these exercises and learning, let me have a good management capability and capacity of communication and coordination, enhance service awareness and public relations skills.
  Reason for leaving:
  Company Name: Hubei entrepreneurial technical schools beginning and ending Clear :20xx-09 ~ 20xx-01
  Company nature: institution-owned Industry: education
  Positions: the class teacher and computer science teacher
  Job Description: The secret secretarial school serving 507 business classes taught by professional computer class teacher and the office software programs, to teach school during the active part in the organization of the various teaching and research activities, and consciously cultivating all aspects of the capacity of school leaders and colleagues deeply consistent well received and won many outstanding class teacher, advanced workers, the honorary title.
  Students during the school a good professional skills and practical ability of society to form an education and social development, integration, I propose an innovative teaching methods, gain my colleagues to emulate, while also continue to temper themselves and upgrade their professional skills and speaking ability the same time, his own management and coordination capacity has been a great improvement.
  Reason for leaving:
  Education
  Graduate institutions: Hubei Radio & TV
  Supreme Education: College Degree obtained: No access to graduation date: 20xx-07-01
  A learned profession: Computer science education learned profession 2: Accounting
  By the education and training experience: the termination of Clear Start Clear School (institutional) professional to obtain the certificate Certificate No.
  20xx-092005-07 Hubei Radio and Television University computer science education diploma 513055200506140034
  20xx-04 Psychology, Peking University, Guangzhou Station Zikao undergraduate psychology reading
  Language
  Language: English General
  Mandarin level: fluent in Cantonese level: General
  The ability to work and other expertise to
  Computer Science Education, a four-year vocational education, classroom management and teaching experience, a good image, good temperament, strong verbal and written communication skills, good management and coordination capacity; a corporate employee training and management experience and experience in advertising copy and AE ! Want to get your favor!
  Detailed personal autobiography
  Adhering to the "diligence and innovation, hands-on" work of faith, in schools during his tenure, in addition to upgrading the professional skills, with students, colleagues, leaders live and work so that their knowledge of psychology, has a deep interest in, knowledge and experience to let me Better with individuals, groups and society harmonious exchanges and cooperation. More importantly, in the business community of experience in the workplace, I have been fully refined and sublimated, so that their Bunsen has the speaking ability and organizational capacity for coordination has been running perfect integration. And in advertising the company's public relations work experience to make my ability to get an unprecedented increase. I hope I can in good faith of the heart, with a modest attitude of a feeling of practical belief in hard work and innovative spirit of self-confidence, for units and individuals to contribute!
  Personal contact
  13xxxxxxxxxx
  面试三大忌不容忽视的面试技巧
  一忌拖沓冗长,辞不达意。
  在人头攒动的招聘会上,欲在千军万马中杀出一条血路来,最终与用人单位交谈不是一件易事。每个人都要珍惜这种机会,力争在用人单位面前畅所欲言,充分表现。从用人单位的角度来讲,选择面相对较大,他们真心希望大浪淘沙,始见真金,但在固定的时间内,也想尽量有更多的筛选余地。言谈吞吞吐吐,拖沓冗长,会使用人单位有浪费时间且做事不干脆利落之感,尤其是外资企业很注重个人的社交和沟通能力。作为求职者,应尽可能选择简单明了的词句去完整表达自己的意图。
  二忌夸夸其谈,锋芒毕露。
  相互尊重和以诚相待是人与人相处的基本原则,在与用人单位面谈时要注意谈吐谦逊、自然,以增加自己的可信度和亲和力。夸大其实与不恰当的'锋芒毕露只会使旁听者徒增反感,反而暴露了性格中的弱点。当然,谦虚不等于自悲,在该表现自己个性和独特见解时,也需大胆沉稳,勿让他人轻视,失去表现自我的机会。
  具体而言,在应聘国有企业、民营企业时,谈话应谦虚一些;而面对一些外资企业、合资企业及许多管理方式较为现代、西化的单位,可大胆表现,灵活随意。这与国内企业和外企在理念及管理方式上的本质差异相关。
  三忌频繁跳槽,自我炫耀。
  人才的流动日趋频繁,每个人进入人才市场应聘的人相信都有一定的跳槽记录,虽然大多数单位要求应聘者有相关的工作经验,但同时与之相矛盾的是,很多领导又忌讳跳槽很频繁的人,即使不从一而终,也应安于本职工作,老是这山望着那山高的人,不肯埋头工作以求进取,只是单纯要求回报,必然被用人单位所唾弃。因此,对工作经历在短时间内频繁更新的求职者而言,切忌不要把自己跳槽的经历作为一种炫耀的资本。
【设计师英文简历模板精选】相关文章:
网页设计师求职英文简历模板12-08
城市规划设计师英文简历模板11-18
出纳英文简历模板11-01
设计师就业求职简历模板12-08
简历模板(平面设计师)11-29
设计师个人求职简历模板05-12
工业设计师简历模板05-02
家装设计师简历模板04-30
教师求职英文简历模板12-06